How can Event Planners & Wedding Planners Especially Recover from the Impact of Coronavirus?
31 March 2020 by Andrew McCorkell
Nearly 2,000 event professionals contributed to C&IT's Impact of Coronavirus Report and gave their thoughts on what the future holds.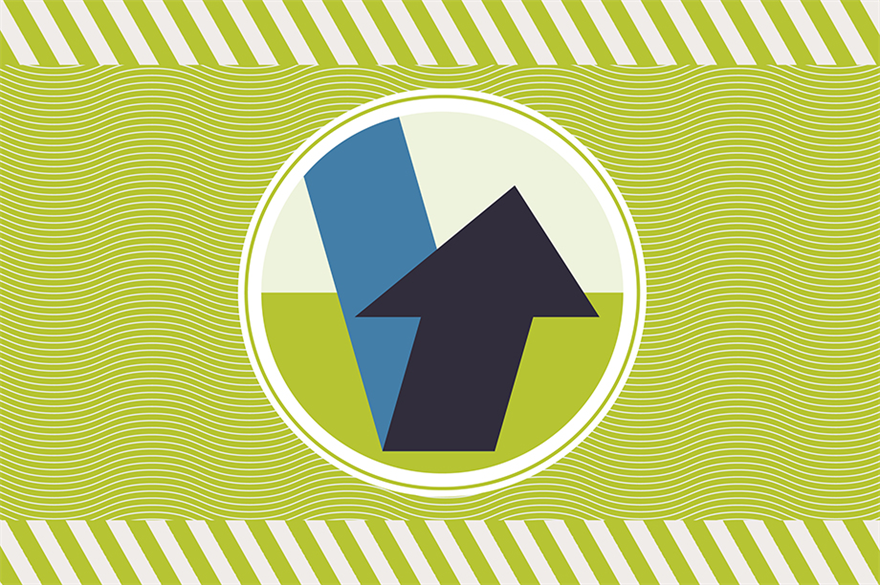 The changing face of events, the response of industry as a whole and the support of global governments have been revealed as key themes in how the industry recovers from the impact of the coronavirus outbreak.
Almost 2,000 people from agencies, corporates, associations, hotels and suppliers who took part in the C&IT survey also mentioned looking after people, working in partnership with clients and taking time to recover properly.
In North America, working together and having the time to recover were also flagged as important points to consider.
In APAC, managing the fall-out from the virus and a focus on recovery were also deemed crucial to bouncing back.
Here are some of the key responses to the survey.
EVENTS
Many event planners spoke about the changing face of events in response to the crisis.
"Everyone will be more prepared with insurance and contract clauses in future," one event planner said.
"We will have better infrastructure to run virtual events and make them more interactive and closer to a real event, rather than just someone talking over slides until we are able to run live events again."
Another said that governments should have a plan in place for both the events and hospitality industry.
One event planner added: "There needs to be clearer communication on [governmental recovery] timescales so people have confidence in future event planning.
"There needs to be financial support for affected businesses, larger interest-free 100% backed loans -spread over several years. There also needs to be grants for keeping people in employment in the industry as well as freelancer support."
THE INDUSTRY
Event professionals shared their thoughts in the survey, about how the industry needs to pull together to recover.
"I think we all need to stick together and be as flexible as possible," one event planner said.
"The industry will recover but it will be a while until we see the surge in events coming back in. I think there will be a big move to online and digital and that trend may stay for some time."
Another said: "We need a more collective approach and cooperative support base. This is an opportunity to enforce stronger regulations when it comes to tender pitch stage.
"At the moment some clients go out to tender over 10 design-build or creative agencies companies. We need to lock down from the root. To outline that companies can only tender out to no more than five places.
"Also, we need to be charging a fee for the pitch stage to prevent exploitation. Clients will want the cheapest designs for little as possible. They will even infringe on copyright."
Another planner added: "Governments of every state need to support event industry in their countries. Offer the suppliers advantages in terms of shifting or reducing the payments of loans and fixed costs.
The most common themes in responses to our coronavirus survey asking how the industry can recover
SUPPORT
Governmental support to shield the events industry from the economic impact of the coronavirus was a recurring theme throughout the responses to the C&IT survey.
"We need government support particularly for SMEs who rely on commissions/payments for events and hotel bookings," one event planner said.
"If you do not pay business rates there is no relief but we still have to pay staff. Redundancies are inevitable to protect the future of our business.
Another said: "The event industry needs governments to be clear and decisive in its message and instruction. The event industry does not need half-baked decisions that cause confusion as it's leading to a lack of clarity as to what can continue.
"The events industry needs our clients to look forward beyond coronavirus and to keep on planning, things will get back to normal so we should be planning for that."
"We will recover by working together and supporting each other," another planner said.
"Yes, events have to be postponed or cancelled but we must work together to ensure each party (organiser/supplier) survives and is not financially penalised for the gain of the other party.
"Keep in touch with your stakeholders and be honest with communication, this is going to end eventually and we will be back doing business, so do not burn any bridges!"
A third added: "If there's one positive outcome from this virus it will be that the world needs to change our way of life. Looking after the environment, our animals/wildlife and our people need to the number one priority. Returning to the 'same as before' shouldn't be on the table.
"The virus is a devastating nail in the coffin following a year of environmental disasters around the globe.
"The events industry will need to change and really push to support, nurture and protect our planet, not simply encourage brands/businesses to continually profit as a result of pillaging, abusing and taking everything they can get as cheaply as possible from the earth."
BUSINESS
"My main concern is how the business can recover," one event planner said.
"From September/October onwards can we strive to get or business levels back up and increase our occupancy? Will guests prefer UK travel to international travel?"
Another planner said: "Hotels need to acknowledge that this is a 'force majeure' event. They want us (clients) to reschedule to impossible dates. It's bad business."
A third added: "For the next year, all the hospitality suppliers should offer attractive prices so they can ask for more and more events."
PEOPLE
"We need a global campaign assuring people of safety, but it will take a long time as the economy will be crushed after this," one event planner said. "Too many small businesses – hotels – restaurant workers will be bankrupted."
Another added: "It can only recover with time. Virtual events are a good stop-gap, but events are about sharing an experience with people – it has been since the first Neanderthals gathered around the campfire – they are an essential part of human society so will come back – but will be changed."
A third said: "I work as a freelancer and life is going to be very hard. I feel that the events industry needs to lead the way and consult with the government to see what can be done to make people feel safe and get events going again."
TIME
"There is literally nothing we can do or say necessarily, it's just about customer confidence in the state of the world," said one event planner.
"This will take time and with that will come back the confidence that events can go ahead."
Another said: "It will take time and will only happen once people are confident in holding large gatherings once again. My company is an entertainment provider and so we need face-to-face networking events and parties to be possible.
"For this to happen we possibly need venues to look at reducing the maximum number of guests allowed to attend events so that social distancing can be observed in these initial months post coronavirus.
"Hopefully that would help restore some confidence in the events industry and the value of events."
A third added: "We need to change our schedules. Look to hold events at different times during the year, to spread the events in times where perhaps there were peaks and troughs.
"There are too many lumped into seasonal activity. Give time to regroup and think about online activities that would provide face-to-face online meetings in a similar format.
"This could be split up rather than a big event. List the topics that were in the event and split out into new topics, specific for each webinar event
What's your thought on this? What do you think can be done to better help the situation we all are likely to find ourselves in?
Curled from Conference & Insightful Travel